King and Mon
The sensational cosplaying duo Mon and King from Taiwan are back and will be attending AFA ID 2014! Mon and King started cosplaying together and they had a cosplay page called King X Mon Cosplayer. [ https://www.facebook.com/kingxmon ] Both King and Mon are girls. Mon usually cosplays as the female character and King, the male character.  They haven't been cosplaying as a duo for awhile but  now they are back. Can't wait to see them in action again at AFAID2014.
Mon
Mon is a cute and sweet cosplayer who seems to be able to cosplay both genders with ease. She fits in to the character she chooses magically and seems to awe the audience every single time. Mon's anime-like features had won her numerous fans from all over the world and she is currently one of the most famous cosplayers on an online website called World Cosplay. Her costumes, make up and photos are also tip top.
Official Facebook: https://www.facebook.com/monpink1215
Official Blog: http://blog.yam.com/user/monpink.html
WorldCosplay: http://worldcosplay.net/en/member/monpink
Official Weibo: http://www.weibo.com/2369513884/profile?topnav=1&wvr=3.6
---
King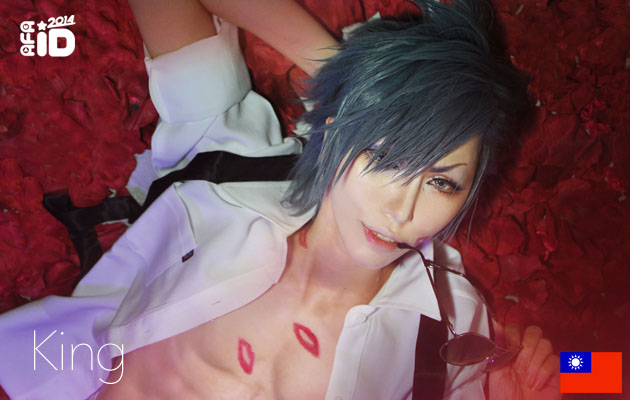 King cosplays bishie male characters and make people ooze all over it most of the time. Like Mon, King is also versatile in cosplaying characters in both genders but she prefers to focus on cosplaying male characters. She makes sure each and every of her cosplays are detailed and at its best. King is a really passionate and talented cosplayer who never fail to make all the girls go gaga over her.
King can also cosplay as female characters and look equally good and stunning !
Official Facebook: https://www.facebook.com/aluca.sasaki
Official Weibo:http://www.weibo.com/u/1935892785
WorldCosplay: http://worldcosplay.net/member/28898/
---
 Don't miss the amazing duo at AFA ID 2014 !
Event :Anime Festival Indoneisa 2014
Date : 15, 16, and 17 August 2014
Venue : Jakarta Convention Centre
Come down to AFAID where all the best of Asia Cosplayers come together!
Come and join the cosplay family and have a chance to meet up with them!
Special cosplayer guest attending the event are Angie , Aza Miyuko , Hana & Baozi , King , Kisaki Urumi , Mon , Pinky Lu Xun , Richfield , Ying Tze and Yuegene Fay
Tell us how can we improve this post?