Angie 
'If you love the character you are going to cosplay, put more passion and effort inside, you will be surprised with the result' -Angie 
Angie, or also known as Ringo is Malaysia's very own cosplay rising star. Angie started cosplaying in the year 2008 and she is still passionately doing it. Not only is a remarkably awesome at cosplaying, Angie makes her own costume and works with great cosplay photographers in Malaysia like Studio Omoshiroi , razrig and so on. Her cosplay is well portrayed in the amazing photos taken by the photographers.
Angie is really a passionate cosplayer and she had been trying her best to improve herself in every aspect. I can see that she loves her supporters and fans as well. Cosplaying almost over a hundred anime characters, Angie gets better and better each time. She never fails to amaze her ever supporting fans and audience with her amazing work.
Throughout her journey in cosplay, Angie had learned how to sew, make props, and also make up. To her, the most important thing she gained from cosplaying is her confidence. Cosplay had helped her learned to give up the shy self she once was and take courage and be confident in what she is portraying. She had challenged herself to do many things which she think was impossible for her in the past. I am sure a bright future awaits the star of the Malaysia cosplay community.
Apart from cosplaying, Angie is also one of the maids at AFA maid café, Moe Moe Kyun as Ringo-chan. She joined them on 2012 during AFA Malaysia.
Angie is also very good at drawing and illustrating. She made several illustrations of the Moe Moe Kyun maids. They are so adorable and lovely. Isn't she just amazing beyond words?
Official Facebook : https://www.facebook.com/Angie7099
WorldCosplay: http://worldcosplay.net/member/3438/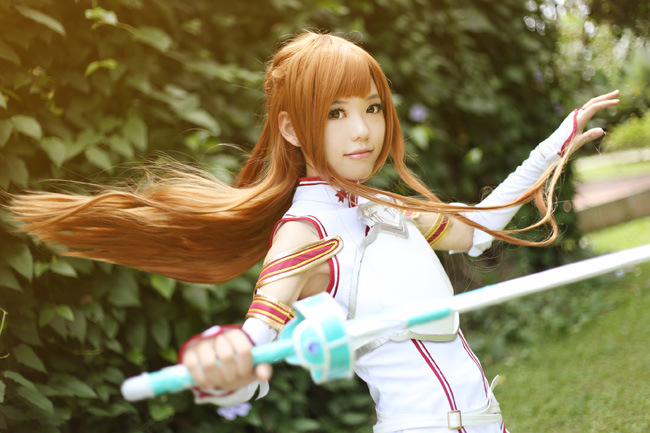 Angie will be attending AFA ID 2014 this year. Come and meet this little star!
Event : Anime Festival Indonesia 2014
Date : 15, 16, and 17 August 2014
Venue : Jakarta Convention Centre
Come down to AFAID where all the best of Asia Cosplayers come together!
Come and join the cosplay family and have a chance to meet up with them!
Special cosplayer guest attending the event are Angie , Aza Miyuko , Hana & Baozi , King , Kisaki Urumi , Mon , Pinky Lu Xun , Richfield , Ying Tze and Yuegene Fay
Tell us how can we improve this post?