On 22 March 2014, Lantis 15th Anniversary kicks off  with a live stage showcasing 5 of their artists singing their theme songs in animes that fans are familiar with.
Now lets enjoy a digest exclusive video of the live stage.
飛蘭 – [Dead END] Opening of Mirai Nikki
ChouCho – [Dream Riser] Opening of Girls Und Panzer
TRUE – [UNIONIA] Opening of Buddy Complex
ZAQ – [Sparkling Daydream] Opening of Chuunibyou demo Koi ga Shitai!
茅原実里 – [TERMINATED] Opening from Kyoukai Senjou no Horizon
The highlight of the live stage is inclusive of the artist listed above which will be added in list of artists that will be participating in the Lantis 15th Anniversary Matsuri.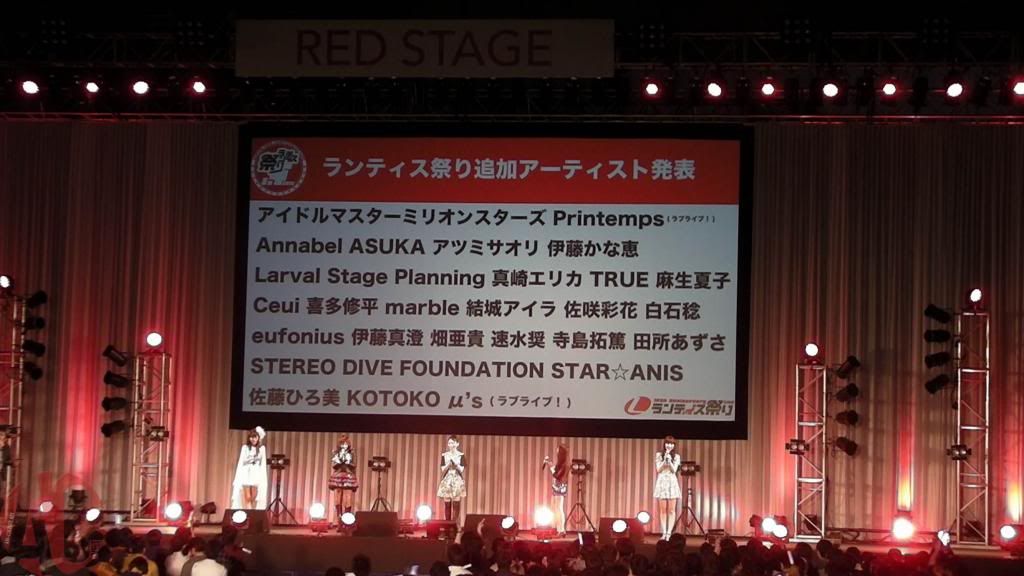 Many familiar names appearing as well for Lantis 15th Anniversary Matsuri.
The live Stage is a 40 minutes stage event which ended of with speeches from the performing artists.
So this marks the end of the report on the Lantis 15th Anniversary Live Stage and Ani-Culture is thankful to Lantis for giving us such a great opportunity to be able to review this live stage.
For more details of the Matsuri, please visit their official webpage now
Credits : Lantis
Tell us how can we improve this post?