As we all know, the Anime Festival Asia Indonesia (AFAID) is currently ongoing, or rather day 1 has just ended. And, we are being surprised by this special announcement about AFASG 2013 made during last night's (6th September) concert!
First off for the I love Anisong artists performing this year we have…
Hachioji P.
Dubbed as the 'Prince of Vocaloid music' on Japan's video sharing site 'Nico Nico Douga'. He is well recognized as a music creator, remixer and DJ for Vocaloid music. He has also collaborated with famous creatos such as kz of livetune and also been involved in producing work for artist like Shouko Nakagawa, Hikari Shiina also done arrangement work for Yuu Kikkawa, Mayu Watanabe (AKB48) and Aya Hirano. Catch him at AFASG 2013!.
Livetune is a solo project created by the genius, music producer "kz". He is very well know for his work in vocaloid as well on Nico Nico Douga. A famous song by him would be "Tell Your World", which is use for Google Chrome x Hatsune Miku project's TV commercial which capture more than 4 million views when released.
Watch out for his performance at AFASG2013!
Motsu went to US at 22 and taught himself to rap and dance. He debuted as the leader of "MORE DEEP", a dance unit in 1990 and join m.o.v.e in 1997. He has produced all of the opening songs for the popular TV animation "Initial D". In 2011, he produced a new unit called "ALTIMA" with Maon Kurosaki and fripSide's sat for popular series like "Shakugan no Shana" and "Accel World".
DJ Kaya is a all-round trendsetting DJ. His total of compilation albums have reached more than a million copies.  He is also known as a dance floor hacker with his unique genreless style.
Catch both of them mix it up at AFASG2013!
Eir Aoi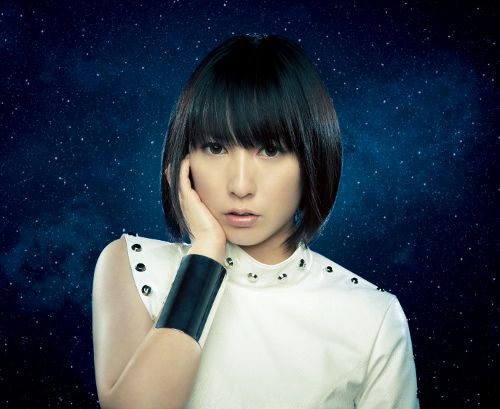 Hottest up-rising female vocalist in Japan. She is known for her song for the Anime theme of "Fate/Zero", "Sword Art Online" & "GUNDAM AGE". Her 1st full album "BLAU" is also out now.
Her debut single "MEMORIA" on October 19 ranked in 8th on Oricon single weekly chart.
Do not miss your chance to listen to her live at AFASG2013!
LiSA


She first came to prominence through the hit anime TV series, "Angel Beats!" in 2010 as the vocal role for the 2nd generation vocalist for the band within the series, "Girls Dead Monster". She then made her debut as a solo artist with a mini-album in 2011 and success in the chart performance on the Oricon charts. She have also performed in AFASG before so be sure to catch her performance again this year.
The artist "May'n" is derived from her real name, and it demonstrates her hope to always "sing songs that will be everyone's main theme." In 2008, she performed as a singing voice of Diva of the Galaxy, Sheryl Norm, in the TV anime "Macross Frontier." She released 2 singles in the same year which instantly became big hits, each placing in the Top 3 on the Oricon Weekly Chart. May'n was chosen to record the theme song for the film "InciteMill – 7 Days Death Game-" in Fall 2010. The 3D Live Documentary movie "May'n THE MOVIE – Phonic Nation-" was released nationwide in February 2011.
Catch her rocking it out at AFAG2013!
Angela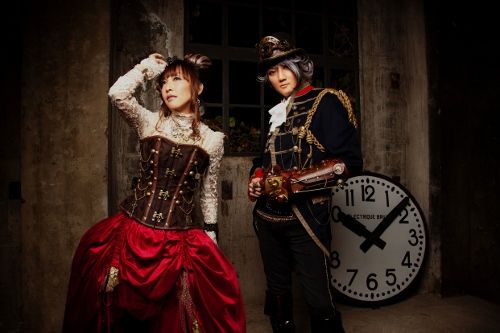 Making their debut with the opening song of Sci-Fi TV Animation "Stellvia" in 2003, Angela has become one of the biggest music acts in the Japanimation scene with the vocal of Atsuko and the melodic and detailed arrangement of KATSU. Since their debut, their songs have been used for popular animations and have dominated the Oricon chart every new release.
Watch them rock out at AFASG2013!
Born in Kanagawa Prefecture, Japan on April 14, she debuted in 2007 with the song "euphoric field" which was the opening theme for the TV anime "ef – a tale of memories". She is also in charge of theme song of anime such as "Hayate the Combat Butler" and "To Aru Kagaku no Railgun". She has left a record of live performances, appearing at Japan's largest anime song festival "Animelo Summer Live" in four consecutive years since 2008 as well as successful large-scale one-man live performances.
Get mesmerize by her voice at AFASG 2013
T.M.Revolution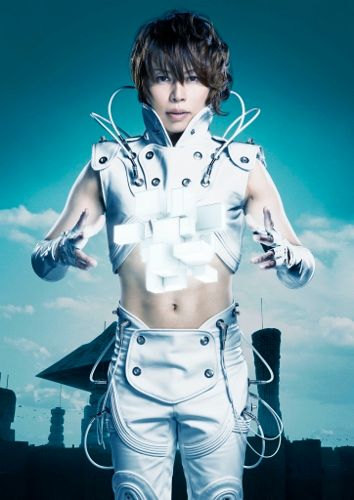 In 1996, Takanori Nishikawa debuted as a solo project with the single "Dokusai –monopolize-". Following the success was also the release of many hit songs like "HEART OF SWORD", "HIGH PRESSURE", "WHITE BREATH", "INVOKE" and more. He had his first overseas concert at "OTAKON 2003", an anime convention held at Baltimore, Maryland, USA. These activities led to the release of his albums worldwide. He also participated on the recent "Anime Festival Asia 2012" which was held at Singapore Expo on November 9, 2012.
Watch him liven up the stage at AFASG2013!
And finally ..
T.M.Revolution & Mizuki Nana


An unrivaled performer whose presence is felt from miles away, T.M. Revolution. A voice actress and singer who boasts immense popularity, Mizuki Nana. Between them, they have been involved in countless anime productions. In a revolutionary collaboration, these two giants unite to perform the opening song for Sunrise's new TV series 'Kakumeiki Valvrave', titled 'Preserved Roses'!
Mizuki Nana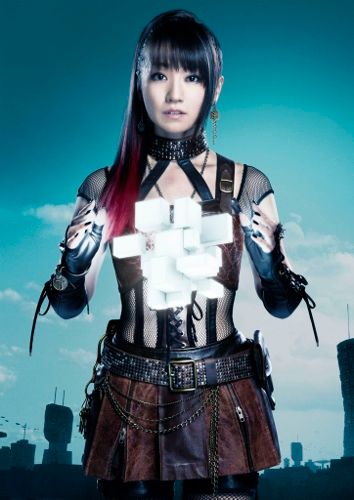 She made her debut as an artiste in 2000 with a single titled 'Omoi' and she is also known for her voice acting for many characters in various anime. She ranks in the top class of Japan's voice actresses. Recognized for her unmatched singing ability and legendary stage performance, she invokes enthusiasm in her numerous fans from all around the world. Her first overseas live has been announced for November in Taiwan.
Watch as the both of them team up to storm the stage at AFA2013!
With this blockbuster list of artistes to grace AFA 2013 Singapore, fans are in for a real treat!
Now for the experience zone, we have..
Valvare: The Liberator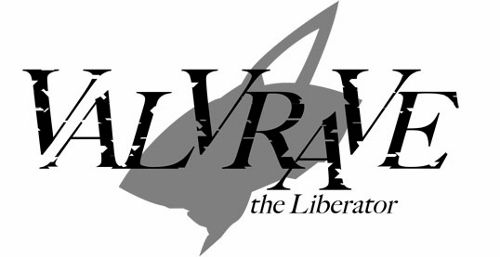 True Calendar (T.C.) 71 – A new age where 70% of the human population lives in space thanks to the development of "Dyson Sphere", a city in space. The world is divided into two main powers: The Dorssia Military Pact Federation, a power which grew out of a military alliance, and the Atlantic Rim United States (ARUS), which grew in power as it expanded its trade agreements. The minor nation of JIOR has declared neutrality between these two forces and maintains its peace through economic prosperity.
Within the JIOR's Sphere, Haruto Tokishima lived an ordinary life as a high school student in the division known as "Module 77″—until the Dorssian military begins their sudden invasion! But the whole world will be shaken when Haruto meets the mysterious humanoid weapon, Valvrave!
And also there will be special voice actor appearances by:
Ryohei Kimura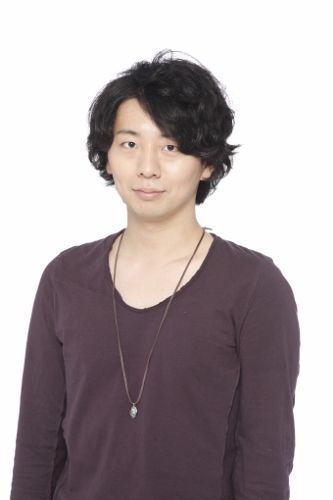 A Tokyo native, Ryohei Kimura has a rich background in voice acting.
His credits include Akira Takizawa of "Eden of the East", Judar of "Magi: The Labyrinth of Magic", Yugo Hachiken of "Silver Spoon," L-Elf of "Valvrave the Liberator" and many more.
Ryuota Ousaka


Originally from Tokushima, Ryouta Ousaka has played many roles in popular anime.
These include, Yuki Sanada of "Tsuritama", Satan Jacob a.k.a. Sadao Mao of "The Devil Is a Part-Timer!", Sugane Tachibana of "Gatchaman Crowds", and Haruto Tokishima of "Valvrave the Liberator" among others.
Catch both of them at the stage at AFASG2013!
Finally a special guest appearance by someone whom we all know and love…
Danny Choo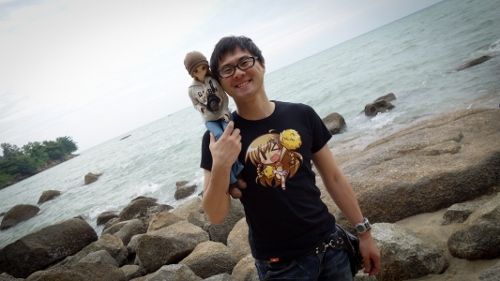 Born in the UK and currently based in Tokyo, Danny Choo is the producer of the Culture Japan brand which makes Japanese culture more accessible to the world through a series of terrestrial TV shows, characters, products and events. The TV shows include Culture Japan and Japan Mode.
Danny has been recognized for his work by the Japanese government and was appointed as a member of their Creative Industries Internationalization Committee.
Danny is also the creator and producer of Mirai Suenaga – the mascot character for Culture Japan who has made appearances in Japanese games, anime and has collaborated with companies such as Air Asia, Touch 'n Go, Kinokuniya, Good Smile Company, Bushiroad, Ascii Media Works, King Records, Nitroplus and more.
With this much stuff to expect and many more to come. Don't you agree that this year's AFASG is really going off with a big BANG?
AFASG2013 will be held on 8,9 and 10 of November at Suntec International Convention & Exhibition center, Singapore.
Keep on following our website for more information on the event to come. Until then, see ya!
Tell us how can we improve this post?